Structured products: A primer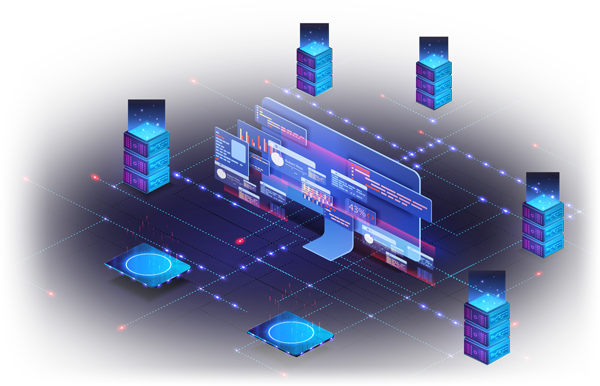 Investors have plenty of options when putting their money to work in financial markets. They can buy individual stocks, speculate using derivatives, or invest in entire ready-made portfolios. Structured products are an alternative way to invest, often used to supplement an existing investment strategy. Here's how they work.
How do they work?
Most structured products have similar characteristics:
1. Fixed period of investment
An investor usually has to commit money for a set period of time. They only get to capitalize on any potential upsides once the end date is reached.
2. Risk-tailoring
These products are assembled to satisfy a wide range of risk profiles, depending on investors' needs.
3. Principal guarantee
Most such products offer a degree of capital protection. In other words, investors are guaranteed to get back at least the nominal value of their initial investment. However, certain products offer no such guarantees and are therefore riskier.
Typically, structured products are combinations of asset classes with predictable returns and more speculative instruments. A classic example is a low-risk bond combined with a stock call option. Such an arrangement lets investors secure a minimal level of return on par with a bond. At the same time, it gives them a potential upside if the market is favorable and they can profitably exercise their call option.
Types of structured products
1. Capital-protected products
These types of products offer rather limited potential for any return on investment. Instead, as the name implies, they are used to protect capital during unfavorable market conditions (e.g. negative interest rates). Investors can secure returns comparable to deposit rates, with a minor upside.
The bond + option example above may well fall into this category of capital-protected products.
2. Yield-enhancement products
With this type of products, investors can choose to forego some principal guarantees to receive a higher return. Yield-enhancement products are more risky, but they allow investors to "bet" against the market. This way, investors can end up making profit while the stock market as a whole stagnates or goes down.
3. Leverage products
These products push both the risks and profit potential even further. Using leverage products, investors can achieve a rate of positive return that actually exceeds the increase in the value of the underlying asset itself. On the flip side, investors must also accept the possibility of losing the entirety of their invested capital.
How are structured products priced?
In a nutshell, the price of a structured product is the sum of what it costs to buy its individual components plus the premium charged by the issuer. Depending on the issuer, they'll either charge their premium fee separately or "bake it into" the price structure of the product itself.
What are the benefits?
For the casual investor, these tailored products may make sense for a number of reasons.
1. Ease of participation
If you're a trading professional, you'll certainly be able to combine assets on your own to achieve the desired balance of risk and returns. But for the uninitiated, structured products offer a simple way to do the same without much effort or prior market knowledge.
Additionally, buying pre-packaged products may often grant an investor access to an asset class that they can't purchase directly.
2. Downside protection
In general, you're guaranteed to get your initial capital back,  unless you're investing in the more speculative types of products. This compares favorably to buying stocks directly, as that makes you subject to the whims of the market without any true downside protection.
For this reason, structured products can be ideal for anyone looking to capitalize on potential market upsides without risking all of their money.
3. Flexibility
Because they can be assembled in so many ways using any combination of asset types, structured products are extremely flexible. They can be adjusted to fit your specific risk profile, include specific asset classes, or align with your predictions about future market trends.
4. Control over overall portfolio
Pre-packaged products are a way for investors to plug in holes in their investment portfolio or activate their money using the exact risk-return ratio they seek. Those with existing portfolios can hedge against unpredictable market movements. Others can capitalize on their market insights and predictions by e.g. securing positive returns in bear markets.
What are the risks?
Few investments come without risks, and structured products are no exception. Here are the main risks and downsides people should take into account.
1. Liquidity limitations
With such products, your capital is tied up until the end date of the contract. This affects the liquidity of your assets and limits your ability to continuously reinvest money based on new information.
2. Market risk
Depending on the level of principal protection, investors will be exposed to market risk. This means it's possible to lose some or all of your invested capital if the market takes an unfavorable turn.
3. Counterparty risk
Structured products are typically offered by investment or retail banks. They're not backed by government bodies and are therefore subject to counterparty risk. What this means is that even if the product itself performs favorably, there's always a risk that you won't get your money. (Such as if the bank in question becomes insolvent or goes bankrupt altogether.)
4. Premiums
The main way issuers earn money on pre-packaged products is by charging a premium for the service of putting them together. While this isn't a risk per se, it means investors have a higher cost and may lose money on products that otherwise break even.
5. Lack of price transparency
There's no widely accepted standard for pricing structured products. As such, investors may have a hard time comparing alternative packages from competing issuers or with different combinations of assets. Issuers may also incorporate their own fees into the price of the product itself, which makes it even trickier for investors to fully understand its implicit cost.
TTMzero: Automated solutions for capital markets
United Fintech's structured products tools
One of United Fintech's portfolio companies, TTMzero, provides high-quality real-time data and fully digitized regulatory and capital markets tech solutions that take clients into a new digital era.
To learn more about TTMzero's solutions, click on the products below: