If you're looking for books on technical analysis, you aren't exactly starved for choice. There are more than 3,000 titles listed on Amazon alone.
But this abundance comes at a cost: The field is full of basic introductory books like Technical Analysis for Dummies and Technical Analysis for Beginners.
The challenge—especially for seasoned industry experts—is to sift through the noise in order to find technical analysis books with true substance. Finance professionals need advice that helps them move beyond the basics and hone their skills.
For those aiming to truly master the craft of technical analysis, we have prepared a curated list of 21 books that dig a little deeper.
By a practitioner, for practitioners. The Art and Science of Technical Analysis explores the academic theory of technical analysis in the context of actually making profitable trades. The author uses statistical analysis to challenge some of the less reliable approaches, showing how to spot true patterns rather than random movements. He also offers an exploration of how trader psychology fits into the picture.
Recommended for:
Serious traders who want to separate useful techniques from noise
Goodreads rating:
4.3 / 5
This one can be seen as a sequel to Japanese Candlestick Charting Techniques further down on our list. The author uncovers further Japanese technical analysis techniques and shows how to combine them with traditional strategies to maximize trading effectiveness. Just as its predecessor, the book works great as a step-by-step guide with detailed illustrations and actionable advice.
Recommended for:
Day traders looking to level up their game even further
Goodreads rating:
4.1 / 5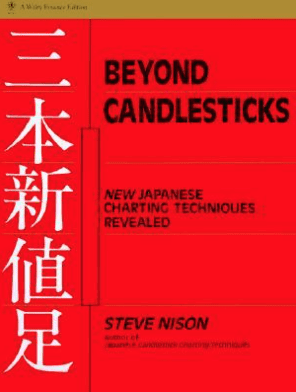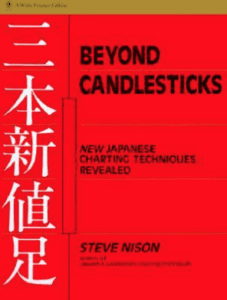 This title is meant to nudge traders from simply grasping the basic TA concepts and knowing how to read patterns to developing their own individual system for trading in the market. It provides up-to-date techniques and clear practical guidelines to help move from passive analysis to execution.
Recommended for:
People looking to develop their own structured trading approach
Goodreads rating:
3.5 / 5
Similarly to Technically Speaking (see below), this entry piggybacks on insights from real-world technical analysis experts. It introduces readers to some lesser-known techniques used by masters of the trade in order to help them improve their own success rate. The book covers multiple different approaches, so it's sure to appeal to a broad range of interests.
Recommended for:
Traders who want to expand their toolbox with insights from fellow experts
Goodreads rating:
3.3 / 5
The ultimate guide to the Ichimoku Cloud method, this book also provides a solid foundation by going through the fundamental TA concepts like candlesticks, moving averages, and point and figure. It then builds the case for the Ichimoku technique and how it compares to other methods.
Recommended for:
Anyone looking to successfully read and apply Ichimoku charts
Goodreads rating:
3.8 / 5
Yet another niche entry, this one's exclusively focused on so-called Volume Price Analysis. It explores how two of the leading indicators—namely trading volume and price—can be used in combination to infer where the market is heading. The author believes this approach is one of the most reliable ways of predicting market trends and making better investment decisions.
Recommended for:
Anyone looking to understand and use Volume Price Analysis
Goodreads rating:
4.2 / 5
Point and Figure charting is one of the oldest techniques in the field of technical analysis. If you're going to pick a single book on the subject, make it this one. It's a thorough study of the technique itself, its history, and its application. The author refers to Point and Figure charts as "the voice of the market" and makes a thorough case for their use.
Recommended for:
People interested in a complete reference on Point and Figure
Goodreads rating:
4.1 / 5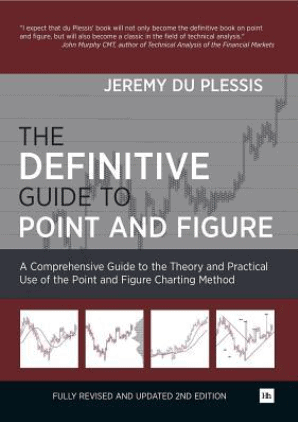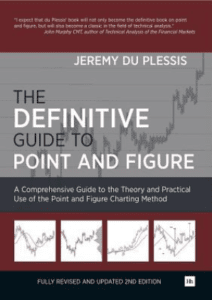 While authors have a focus on India when it comes to examples and case studies, the book aims to offer a broader global perspective. You'll find deep coverage of TA tools and a look at advanced concepts like Elliot Waves, time cycles, and more. This book is intended for a broad audience that also includes dealers working in financial institutions, fund managers, and investors.
Recommended for:
Anyone trying to better understand technical analysis through practical applications
Goodreads rating:
4.8 / 5
Unlike many of the all-in-one entries on the list, this book is a niche exploration of the Elliott Wave Principle. This theory posits that there are recurrent long-term price patterns that are driven by changes in investor outlook and psychology. Understanding these "waves" and how investor behavior drives them is at the heart of the Elliott Wave approach to making sound investments.
Recommended for:
Those interested in understanding and applying the Elliott Wave Principle
Goodreads rating:
3.9 / 5
Just what it says on the tin. This is perhaps the most comprehensive resource about chart patterns one can find. The author not only presents and explains each individual pattern but also discusses its merits using real world data. You'll learn how to make better trades based on big events like stock upgrades/downgrades and quarterly earnings reports.
Recommended for:
Anyone in need of a handy reference to chart patterns
Goodreads rating:
4.1 / 5
Here, the author offers a more rigorous take on technical analysis. The book shows how one can apply the scientific method along with statistical tests to better understand and evaluate technical trading signals. The methods it describes rely on advanced mathematical concepts, so the book is probably not well suited for the casual reader.
Recommended for:
People looking for a grounded, academic approach to technical analysis
Goodreads rating:
3.7 / 5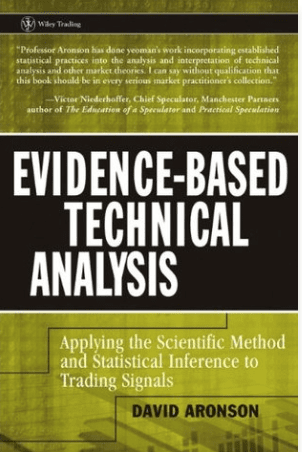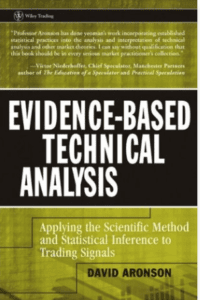 Instead of focusing on the trading techniques themselves, this book examines the way traders behave, especially when it comes to "following the herd" mentality. It looks at how traders can learn to make independent decisions and develop their own process or system for investing. It also covers the use of market cycles as a way to forecast future developments.
Recommended for:
Anyone interesting in understanding more about trading behavior
Goodreads rating:
3.4 / 5
Originally intended as a guide to help financial technical analysis students prepare for exams, this handbook is also considered an invaluable reference for serious traders. In fact, there's a separate chapter dedicated to the topic of advanced money management techniques. Additionally, the book offers what it considers more effective alternatives to popular technical approaches.
Recommended for:
People looking for a comprehensive TA handbook
Goodreads rating:
4.1 / 5
A deep-dive into candlestick charts, this entry provides ways to successfully incorporate ancient Japanese techniques into traditional technical analysis. It boasts hundreds of practical usage examples and pays special attention to active trading. As such, it's perhaps especially relevant for those interested in capitalizing on short-term market movements.
Recommended for:
Day traders wanting to use candlesticks to make better trading decisions
Goodreads rating:
4.3 / 5
JM Hurst's Cyclic Theory lies at the very foundation of many modern technical analysis approaches. This book offers a contemporary and updated look at this classical method. It takes the reader carefully through the entire process with the aim of improving the quality of their trading decisions and risk management.
Recommended for:
Traders seeking to master their application of Hurst's market cycles analysis
Goodreads rating:
4.1 / 5
Rather than focusing on technical analysis principles, this book dives into the process of designing mechanical trading systems. It discusses why many such systems fail and how to build a profitable one. Since it's heavily focused on the AmiBroker technical analysis software, this title is best suited for those already working with AmiBroker.
Recommended for:
AmiBroker trading system coders who want to build better models
Goodreads rating:
4.2 / 5
As the title suggests, this book takes a deep dive into the process of carefully studying every detail of a price chart. Its goal is to improve how traders make on-the-spot price action decisions based on chart patterns. It covers everything from trendlines to breakouts to candlestick tails and is a solid reference for expert traders.
Recommended for:
Day traders looking to capitalize on real-time price movements
Goodreads rating:
3.8 / 5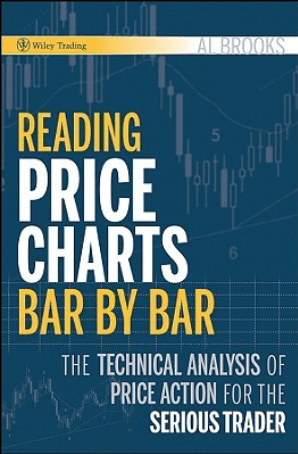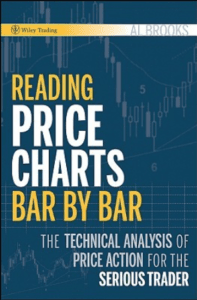 Possibly the most comprehensive entry on the list. This book is both an academic exploration of technical analysis and a truly thorough compilation of pattern recognition methods. From traditional techniques to new confidence tests using methods Kagi, Renko, Kase, DeMark, and other indicators, this title is a must-have resource for the serious trader.
Recommended for:
Anyone needing an exhaustive reference
Goodreads rating:
3.8 / 5
(Steven B. Achelis)
This one's best described as an encyclopedia of 135 technical indicators used to analyze the market. It provides a detailed explanation of each individual indicator, demonstrates the calculations involved, and offers examples to help anchor the theoretical knowledge in the real world. The book serves well as both a broad guide for intermediate traders and a quick reference for the more seasoned experts.
Recommended for:
Anyone in need of a complete handbook of technical indicators
Goodreads rating:
3.7 / 5
Brian's book is packed with actionable tools and techniques for analyzing both short- and long-term market movements. It helps traders estimate profit potential, anticipate price movements, and successfully use volume and moving averages analysis to gain market insights. Refreshingly, it also highlights the importance of fundamental analysis rather than positioning technical analysis as being at odds with it.
Recommended for:
Intermediate traders looking to expand their toolbox
Goodreads rating:
4.1 / 5
This one's essentially a collection of interviews with 16 successful traders sharing their best techniques. It skips past the theory to present what actually works straight from the horse's mouth. Past readers have commended the book on its ability to separate fluff from useful methods, making this a great shortcut for those who want to know what truly makes an impact.
Recommended for:
Anyone wanting to learn directly from the top performers
Goodreads rating:
3.6 / 5
United Fintech's charting software for technical analysis
No matter which technical analysis methods you prefer, your success begins with access to reliable stock charting software.